pleasepinchmehard offers you free short erotic stories.
Many people experience a loss of libido when they are stressed, mentally unwell or experiencing difficult times. Our brain is our biggest sex organ. Where reading has been a way to calm our minds for centuries, erotica too has been the number one favourite for many housewives and others alike. 
Where it always had a victorian stable boy meets queen vibe, it has long since dropped that image since the likes of Fifty Shades of Grey and other pop culture films and songs grasping the sexy world by the horns and making it screen compatible.
pleasepinchmehard combines all the saucy bits with a real story that people can relate to.
For example threesomes with anal sex to self-pleasure to using toys. But above all and most importantly; the characters are believable. Similarly, the situations are real.
So pour yourself a cup of something, get cosy and dive into a world of bodies that wobble and bits that drip. No rules. Moreover, prepare yourself for a good dose of happy feels with a British accent.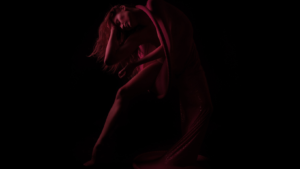 Fingertips on lips and skin, Tongues and silence, Words and sin. Each breath a poem, A moment so true, In wisdom, In knowing, Just me and you.
Take me, Use me, I'll use you back, Give me your yes's, Tie my hands behind my back.
Read More »
Check out the published stories (& audio):
Do you like what you're reading? The book will be out soon! Sign up to the newsletter now to hear about it as soon as it's out!
[hubspot type=form portal=20242296 id=74614a1c-754c-4f23-9e67-05eb8dc43610]
PLEASEPINCHMEHARD is gracious enough to give you free short erotic stories. Therefore, in return, feel free to share them with your horny or especially prude friends.
Fancy some naughty content in between all those boring newsletters? Then sign up here:
"Rom-com porn for your imagination."
"Boner accomplished on more than one occasion."
"I really enjoy your unique way of balancing a deliciously filthy mind with class and human dignity."
"It was a pleasure to read; no pun intended."
"Sure, there are plenty of other authors out there writing erotic fiction. But Mrs. O? She is unique in every which way: her voice, her getting straight to the point. I love it."
"Arousing, invigorating and a healthy erotic mise en bouche with a posh accent."
© 2022 pleasepinchmehard. All rights reserved.