Here is a little bit more about our author Mrs. Lisa O.
Mrs. Lisa O, the author behind PLEASEPINCHMEHARD, is multilingual although it doesn't change the fact that she thinks and dreams in a British accent. Book lover from an early age, her passion for writing has grown over the years.
What happened before pleasepinchmehard?
Having suffered and struggled massively with a loss of libido since becoming a mum (and living in a pandemic), Mrs. Lisa O. searched high and low (her blueprint of retrieving her libido is mapped out here) but found no answers whatsoever.
With her lack of lust causing a massive rift in her relationship and arguments following suit, she retreated into her shell and meditated on herself, her life, her body, her desire.
That's when the books started whispering to her…
One lonely night, tucked away in her worn out pyjamas (after yet another rejection for her husband), she realised that she had neglected herself entirely since having kids. And in her yearning to feel something, anything (!)  she remembered her love for reading. She would spend hours engrossed in a book, escaping her world, filling her mind with new impulses and ignoring everything else.
A mind-space for lust & desire!
Mrs Lisa O.'s mind raced. What if she could create a room of desire in her own mind? What if stories could ignite that fire within her? She began writing down some sexual experiences and fantasies. And then some more. Soon her google search would make most people blush and her conversations with her husband were anything other than PG.
And that, dear reader, snowballed into this webpage and everything around it!
pleasepinchmehard was born (her third child).
A fun fact:
Her favorite job (and she has done everything from pudding factory worker to life-size bunny at a traveling fair) was as the manager of a sex toy and fashion boutique.
It was this fantastical multitude of incredible people that shared their stories with her that inspired her to write.
Willkommen, bienvenue, welcome…
… to Mrs Lisa O. – the pleasure starter (read that like the song fire starter!).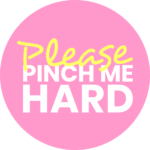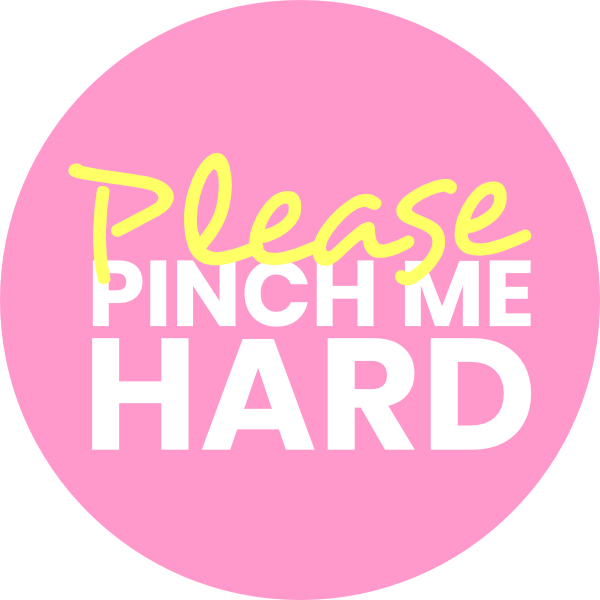 No sugar-coating, no holding out, no long complicated plots. 
Simply: sex. In all shapes and forms, with all the explicit details. 
Stories of sex clubs, threesomes, homosexuality, BDSM, fetish, romance, relationships and more; a pot pourri with something for everyone.
Stories that are short and (mostly) easy to digest with a beginning, a middle and an end that won't leave you hanging. And on top, all those details like the jizz covered sheets, the wobbling to the bathroom, the weird moments and the downright hilarious moments.
pleasepinchmehard is a pleasure empowerment platform.
From short, erotic stories to blog posts and other bits and pieces.
You can have a look at the book here.
Join our author Mrs. Lisa O. and explore the wonderful world of sex, and yourself.
PPMH | pleasepinchmehard | please pinch me hard
Why pleasepinchmehard?
It's a double entendre. The pinch me hard idiom means:
—used to say that one can't believe something is happening.
This refers to the loss of libido she never could have foreseen. But also to the magical journeys your mind and body will go on when you read the stories. Just that you won't need pinching, cause all those feelings are real!
Plus, it starts with "please": always consensual here.
How do you write/pronounce pleasepinchmehard?
It is written altogether for aesthetical reasons but it is spoken – please pinch me hard – out loud. If you see PPMH, then Lisa was too lazy to write it out. It's pretty long after all!
What do you refer to yourself as?
You can call her Lisa. Only her husband uses her erotic name: Mrs. Lisa O.
Fancy some naughty content in between all those boring newsletters? Then sign up here:
"Rom-com porn for your imagination."
"Boner accomplished on more than one occasion."
"I really enjoy your unique way of balancing a deliciously filthy mind with class and human dignity."
"It was a pleasure to read; no pun intended."
"Sure, there are plenty of other authors out there writing erotic fiction. But Mrs. O? She is unique in every which way: her voice, her getting straight to the point. I love it."
"Arousing, invigorating and a healthy erotic mise en bouche with a posh accent."
© 2022 pleasepinchmehard. All rights reserved.