FOURSOME | ANAL | BLOWJOB
A free short erotic story about Annie and her dream of becoming airtight with the help of a foursome. Come in and enjoy the logistically challenging show.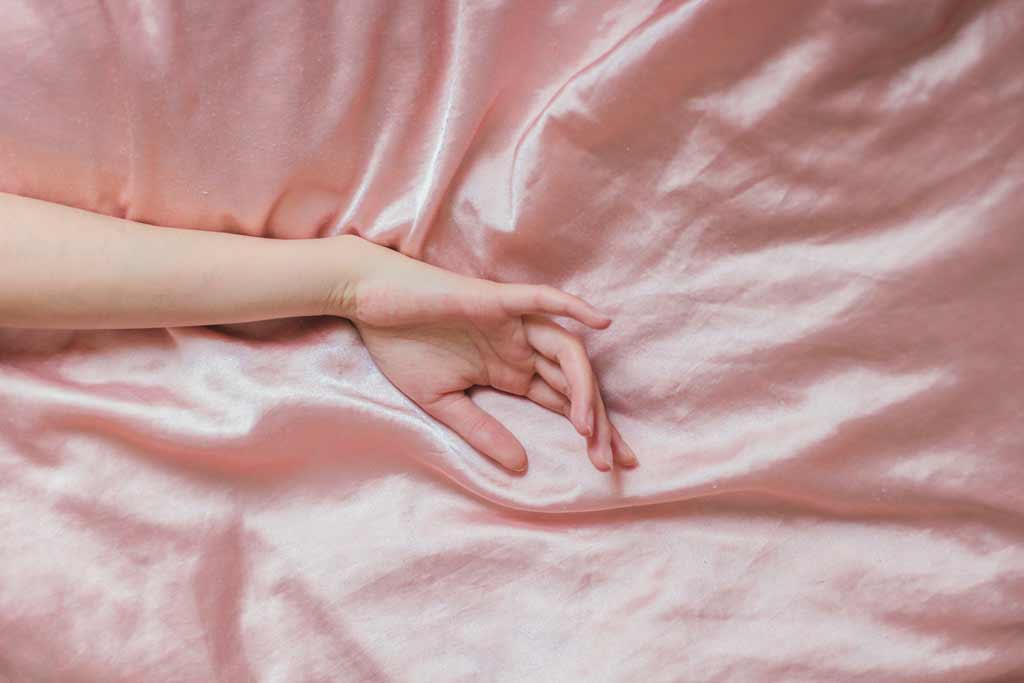 Some dream of travelling the world or buying a house. Not Annie. Annie dreamed of having every one of her holes filled. Airtight. After a long time spent searching for three men to create such a picturesque scenario (and several failed attempts with men stilted by their own performance), Annie had hit the jackpot. Three men she knew and had already bumped uglies with. And most importantly, she trusted them to plow her in a mutually respectful yet bone-shakingly filthy way.
She had decided to meet them on neutral grounds in a hotel. The allure of the pristine white sheets, the colossal bathtub, and the room service had already made her cream her panties. Annie wore a floaty satin nightie without underwear. Her twat was so moist as her bonk buddies arrived and stripped, that her inner thighs were sticking together.
Let me set the scene for you, simplify the logistics and then dive right in:
Man #1: pussy
Man #2: ass
Man #3: mouth
It didn't take long for the four of them to get frisky. Within minutes, #1 was banging her doggy style on the bed, her snatch slapping with juices. Having vibed one out earlier, she had also popped a butt plug in to ease access later. Plopping it out she handed #2 a dildo to open her up. It slipped in easily. She had, after all, finger fucked herself and cum at least three times before their arrival. Annie was gagging for it.
#3 was jerking off in front of her and she gestured for him to come over for the mother of all blowies. #2 was getting impatient. The dildo was deep in her tailpipe, and she willed him to continue a little longer until – oops – she had cum. Mother of mercy, she had come fast and good. But she knew it was time to step up the game.
The next part, Annie breathed, was the piece de resistance. Positioning was everything. #2 lay on the bed and she sat on top of him, leaned back on his chest and smoothly slipped her gaping arsehole on him. A rush of pre-emptive orgasm gushed through her. His long john filled her arse perfectly. 
BJ boy #3 knelt beside her head. He too was hung like a horse. Greedily, Annie took his rock-hard wang deep into her throat until tears sprouted from her eyes. With long deep mouthfuls she sucked his bishop like her life depended on it, a cheeky wet finger occasionally sliding into his stink.
And now for the final puzzle piece: #1 stood before the scene and rubbed his cock before finally completing her life-long dream: airtight Annie. He wet 'n' wild style slid into her gash and pumped like a machine. She was so full, they were so randy that it took mere minutes until the big bang. Cum in her mouth, her ass, her pussy. Annie was shaking with the most exhilarating and mind-blowing orgasm she had ever experienced. 
Jizz dribbled down her chin and out of her minge. Her eyes streamed with tears. #2 was still deep in her starfish, pulsing slightly. She smiled as #1 slurped his creampie out of her quivering prick purse. #1 tweaked her nipple. #3 whacked his spunk covered rod in her face.
Airtight Annie giggled. They were the new fucking fantastic four.
---
Have you dreamt of a foursome before? What constellation? Would you choose friends or strangers? Would arousal be difficult? Ultimately, it's of essence that you all talk to each other and are clear about your boundaries. As always: consent and communication!
DID WE TOUCH A NERVE? SHARE THIS WITH YOUR FRIENDS (OR ENEMIES!) AND COMMENT BELOW!