HIM & HER | TOYS | BDSM | KINK
A free short story about a woman's BDSM & kink fantasies. Delve into a submissive daydream of toys and complete devotion.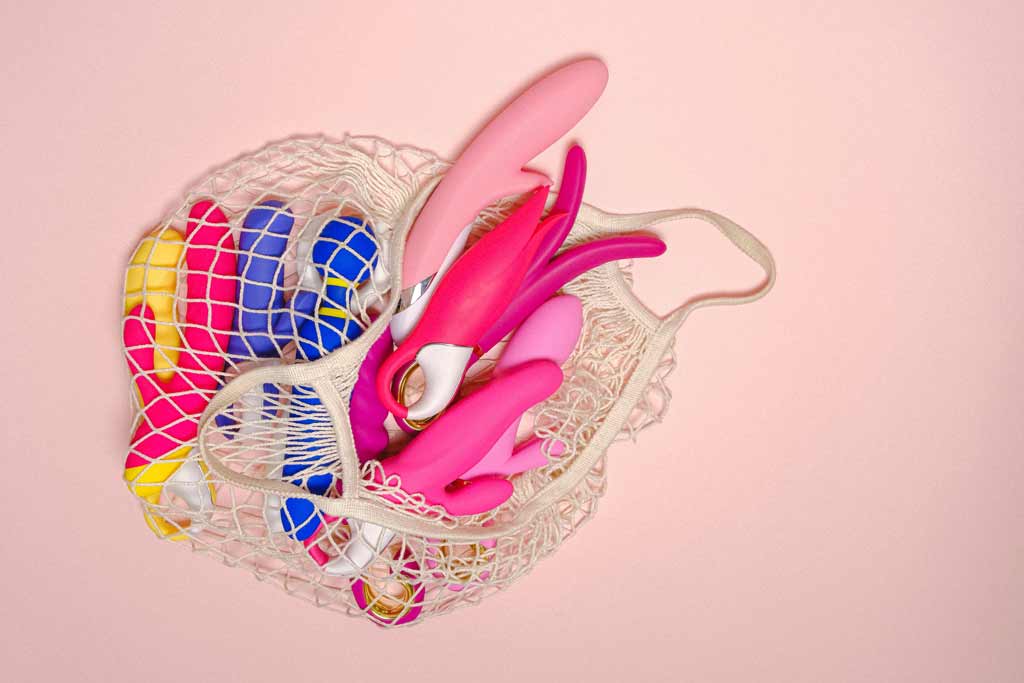 This is my bizarre fantasy that I don't dare speak out loud. A high-flyer myself, a dominant woman, confident and brazen; I long to be dominated. A kind, burly man who will control my pleasure, inflict pain and allow me to transcend into complete and utter submission.
Come closer and allow my day dream to swallow you up.
The seat of the wooden chair has a hole in it. A clever contraption has been built that allows for a magic wand to sit in the hole at just the right height for clitoral stimulation. Cuffs on the back of the chair and the feet indicate complete constraint. Beside the chair is a small utility cart, stocked with paraphernalia I have had on my wish lists for many months. Paddles, crops, nipple clamps, plugs in all sizes, gags, blindfolds, dildos and more. Like the perfect pick 'n' mix, I picture him taking each one in his strong hands and showing me what he will do with me, with them.
Looking down at my body I notice that I am completely naked. 
Vulnerable, bare and nothing to hide my hungry lust behind. My impulse is to surrender my entire being inside and out. Moving toward him, my goosebumps visible, my bottom lip quivering, I whisper, "I'm cold."
"Bend over," he huskily commands me. Every fibre of my body obeys. His thick, beefy fingers split my bacon strips and he brashly sticks them into my sticky cunt. Using my juices as lube he drives his finger into my button hole. And then: the shocker. Without forewarning he recklessly rams two in the pick and one in the stink. 
I am in ecstasy. 
Again, without so much as a breath, he plops a vibrating plug in my arsehole. The buzz tickles my tailbone. Still bent over I wait silently and compliant as he retrieves something else from the cart. Slap. A paddle on my butt cheek. His whack is powerful. I revel at the fact it will leave marks; a secret badge of honour. 
He claps my cheeks over and over until I can barely stand any longer.
Then, I can sit. The wand is already whirring and I position myself so my dripping pussy slips over it and it begins massaging my clit. Within minutes he has cuffed my arms and legs, expertly put a ball gag in my mouth and a blindfold over my eyes. I am about to cum when he suddenly switches the wand off. I am at his mercy. I squirm and mumble through the gag but he remains reserved.
"Raise your hips," he states matter-of-factly. 
I strain to lift my hips off the chair. My stomach muscles tense, my body shuddering with effort. Wordlessly he glides a dildo into my vag. My bottom drops onto the chair again, the wand on my clit, the dildo slipping in and out ever so slightly and the butt plug buzzes on and on. I have no wishes left.
I feel the most monumental orgasm build up when suddenly he clips my nipples with a crop. The pain is excruciating yet thrilling. Clip, clip. He clips them over and over. 
My whole body is full of spasms of pain and pleasure.
"You may cum now," he authorises me. I am overwhelmed by this and feel the reluctance rise in my body. I want more. But my body convulses. While I strain to let out a savage scream through the gag, he removes the blindfold and I momentarily see his thick and hairy baby arm of a cock before he squirts his jism all over my face. 
I am his. Forever.

 
---
BDSM is clouded with misconceptions, misunderstandings and in general a lot of distrust of its' practices. But don't we live in a world where we open cupboards with skeletons and break barriers? Allow BDSM into your life, even if it's just a trial run. Dirty talk can be an invigorating way to spice things up with a spank or some tied up hands! Read our blogpost on it. And FYI: according to research, 9 out of 10 people believe BDSM, in whichever form, is an integral part of a healthy relationship.
DID WE TOUCH A NERVE? SHARE THIS WITH YOUR FRIENDS (OR ENEMIES!) AND COMMENT BELOW!