GIVE IT TO ME!
AUDIO -
Lisa Opel
A colorful mix of over 40 short, naughty stories narrated by Lisa herself!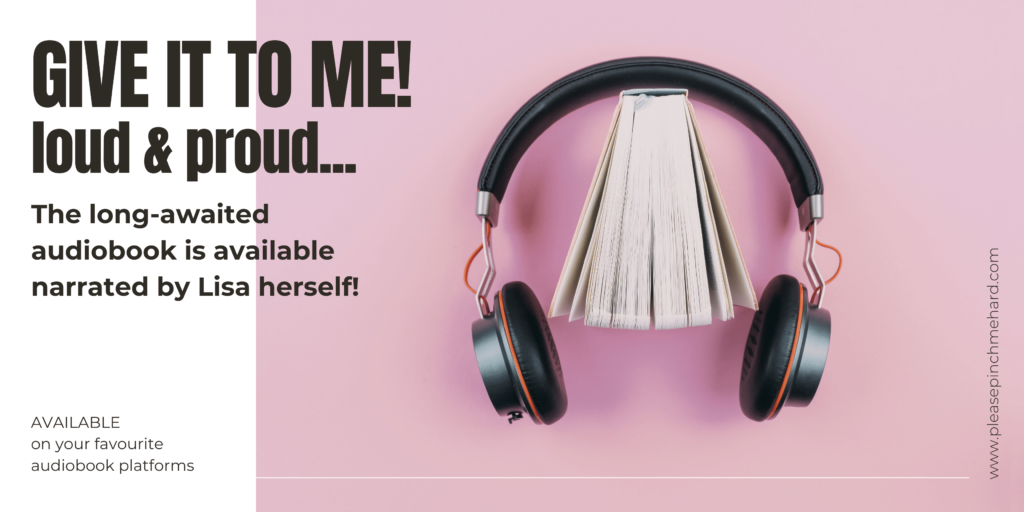 Attention all literary enthusiasts! Prepare to immerse yourself in the captivating world of Lisa Opel's groundbreaking debut book, GIVE IT TO ME!, as it hits all platforms as an exhilarating audio experience.
Experience the magic of Opel's heartfelt exploration of desire and intimacy through the power of spoken words. With her unparalleled storytelling skills and unique perspective, Opel takes you on a remarkable journey into the depths of human connections, embracing the awkward and peculiar moments that make us human.
Get ready to be enchanted by the author's remarkable talent as her words come to life through the captivating narration of the audiobook. Whether you're a long-time fan of Lisa Opel or a newcomer to her enchanting world, this audio edition of GIVE IT TO ME! promises to be a truly unforgettable experience.
With stories featuring:
Multiple partners
Soulmate love
Menstruation love
Postpartum love
Coming out love
Rough love
Revenge love
Heartbreaking love
Available on all your favourite audio book platforms!
Listen right now on Spotify:
Listen right now on Amazon Music:
Or listen to three stories as sneak peeks of Lisa Opel's audio book GIVE IT TO ME! here:
DID WE TOUCH A NERVE? SHARE THIS WITH YOUR FRIENDS (OR ENEMIES!) AND COMMENT BELOW!
Fancy some naughty content in between all those boring newsletters? Then sign up here:
"Rom-com porn for your imagination."
"Boner accomplished on more than one occasion."
"I really enjoy your unique way of balancing a deliciously filthy mind with class and human dignity."
"It was a pleasure to read; no pun intended."
"Sure, there are plenty of other authors out there writing erotic fiction. But Mrs. O? She is unique in every which way: her voice, her getting straight to the point. I love it."
"Arousing, invigorating and a healthy erotic mise en bouche with a posh accent."
© 2022 pleasepinchmehard. All rights reserved.