HIM & HER | DIRTY TALK | OUTDOORS | TABOO
A free short erotic story about Rob and Sally and a taboo scenario at the in-laws with a frisky outdoor romp and first time dirty talk.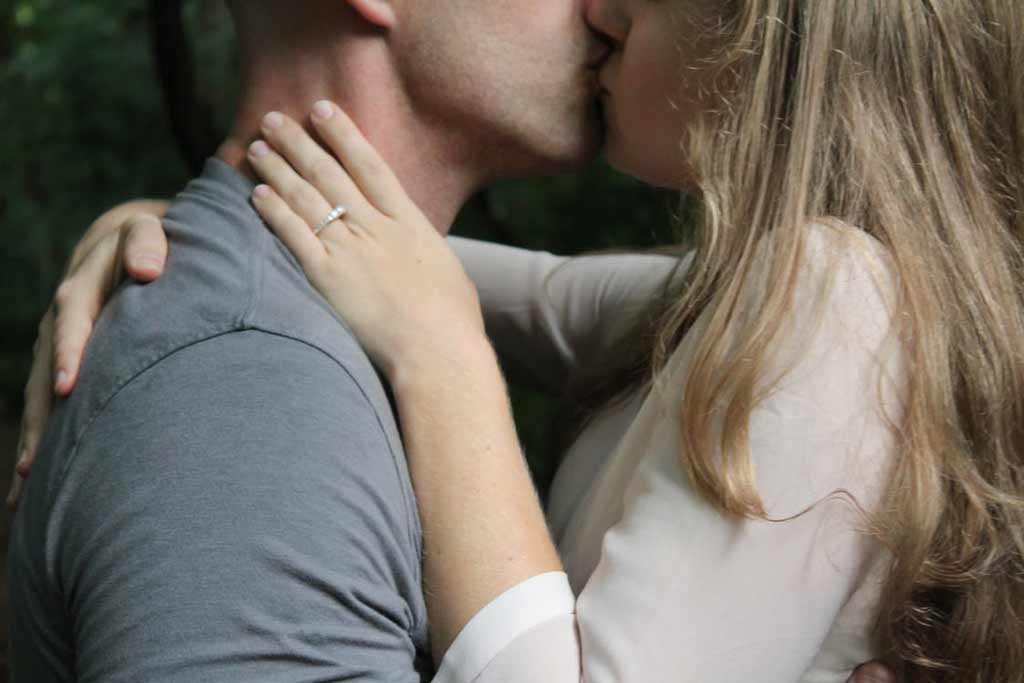 "I want your throbbing cock in my mouth when we get home," I whispered nonchalant in his ear as we clinked glasses at my parents' home over a lovely meal of coq au vin. He spluttered and almost choked on his wine.
Fuck, I wanted him to screw me. 
I couldn't wait either. My knickers were soaked and my bush was quivering at the thought of his thick knob thrusting into me.
Kissing him on the cheek I rubbed my hand over his bulging trousers and knew he was hot to trot. I moved my ruby-red lips to his ear again, covering my mouth with my hand and breathed "I want to suck your cock till you cum. I want every. last. drop."
Feeling pressure to be a good in-law he tried to shush me a little. 
Winking I softly said, "I'm a bad girl, you need to punish me with your dick." His bulge was straining the trousers. Seizing the opportunity I pushed my chair back and made my excuses (using the restroom seemed appropriate though fuck my brains out more likely).
"I'll see you in the garden shed," I bent down to inform him. It didn't take long before he arrived, his trousers already half open, my dress up around my waist. 
"Fuck, you are so fuck…" I started but he pressed his hand over my mouth; 
"Shut the fuck up." Wincing a little due to the stones and other things lying on the floor, he got on his knees and pulled my knickers aside. Finger fucking me and licking my clit simultaneously I gripped the work bench, screws and saw-dust flying to the ground. Within seconds I had cum.
Standing again he pulled down his trousers and hoisted me onto the bench. "Fuck me," I begged. Straddling his waist he drilled me with his pulsing wang. "Fuck me like a dirty slut." I was faintly aware of something digging into my butt cheeks but nothing was going to stop us. 
"Suck me you dirty cunt," he barked at me. 
Lowering myself onto my knees I whipped my hair behind my head. He tasted of me; scrumptious. Deep in the moment (and his wang in my throat) I temporarily forgot we were at my parent's house. But I was rashly reminded when I heard "Sally, Rob? Are you out there?" 
He pushed my head deep onto his cock and yelled, "We'll come in a minute, Marjorie!" 
My eyes were tearing and I kept licking the base of his penis, best I could. 
"You almost gave us away there, Sally," he smiled, pulling my hair so I was looking him in the eye. Pulling me off the floor he turned me around and lifted my dress. This quickie was driving me crazy. Entering me hard I gripped the bench again, doing my best not to scream out in ecstasy. He slid in and out effortlessly, my butt banging against his lap.
"I love your cock," I groaned. 
"Do you like how I fuck you?" he huffed. "Fuck me harder," I reciprocated. "You little slut, I didn't know you're this kinky. I love it," he smiled adoringly. "I'm gonna make you scream my name you sexy bitch."
Reaching down between my legs I rubbed my clit vigorously. "Insatiable little minx…" he grinned as my moans grew steadily louder.
"Sally?" came another call. Bloody mother. "I'm coming," I yelled. And I really was coming. My toes curled, my stomach clenched and I grabbed the bench so hard that I got a splinter. He glared at me malevolently. 
"You're not leaving here until you have my cum in your mouth."
Challenged by his words I again dropped to my knees, all pain banished by the mother of orgasms I had just had. I licked my juices off him and cupped his balls. I took first one then the other in my mouth, jerking him off continuously. "I'm gonna cum," he muttered, his head tilting back. I took him deep into my mouth, my red lips wrapped around him, my tongue flicking over his bellend until boom! His honey filled my mouth and I wanked him long enough to get every last drop out. 
Lifting my head to see him I stretched out my tongue to show him his jizz.
Smiling he proclaimed; "Not so bad going to the in-laws, you dirty bitch."
---
Dirty talk is a kinky way to spice things up. Whether spoken, written or audio, you can arouse the mind with anticipation before your steamy session or reach your real desires with more vocal stimulation. Is dirty talk something you want to try and are struggling with? Check out our blogpost "How to talk dirty without embarrassing yourself"  with a thorough analysis and step by step guide on how-to pleasure each other with your imagination and voice.
DID WE TOUCH A NERVE? SHARE THIS WITH YOUR FRIENDS (OR ENEMIES!) AND COMMENT BELOW!