Lift your lockdown
libido
10 nifty ideas to lift your libido :: PART 1
That's right; firstly, let's lift your libido! Before we can "WE" together, we have to "ME". So most importantly, here are 10 ideas to get you started!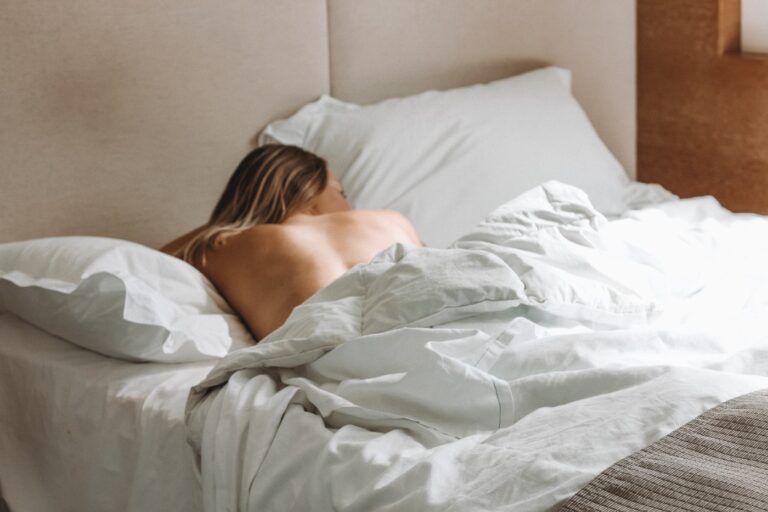 How's your libido doing in current times? Fantastic? Wow, that's great. Not so fantastic? Join the club. But there's good news: it's not your fault and there are ways we can stimulate ourselves again.
The correlation between stress and libido is omnipresent and in current times more relevant than ever. So where do we go from here?
First off: it is perfectly normal for libido to ebb and flow in a relationship.
Various factors contribute to this: a habit has set in, we become monotonous in our routines, we are tired from the responsibilities of family, housework, work, a pandemic, mental health, physical health and the list goes on.
However, we become rather stuck in this "low" per say, and need to become proactive in finding a way out. In my last article "LOCKDOWN LOVE" I discussed a list of finding your way back to your partner. In this article, I'm going to get more specific.
So let's begin with you; just you. In my next article I will look at you in a relationship. But first, let's take care of you.
Your libido is not something set apart from you. What I mean is you can't work on your libido without first looking at many other factors. You as a person need to be in a good place in order to ignite that spark. The following is a pot-pourri of ideas you can pick-n-mix from in finding what's right for you.
Here goes:
Self-care
I don't mean the bubble bath and face mask type of self-care. I'm going deeper. We forget, the older we get, that we also need to work on unresolved issues from our past. This can be anything from childhood trauma to PTSD to certain triggers. Whether on our own or with medical help, it leads to a more controlled approach to situations that cause us heightened emotions and might keep us back in discovering our true potential.
"Finding yourself" is not really how it works. You aren't a ten-dollar bill in last winter's coat pocket. You are also not lost. Your true self is right there, buried under cultural conditioning, other people's opinions, and inaccurate conclusions you drew as a kid that became your beliefs about who you are. "Finding yourself" is actually returning to yourself. An unlearning, an excavation, a remembering who you were before the world got its hands on you." ― Emily McDowell
Switch off the noise
Social media can be helpful and entertaining, but it's also a major cause of stress, anxiety and the devil of all traits: comparison. So either go for the full plunge and temporarily delete them off your phone or set yourself limits (not before bed or first thing in the morning) or in baby steps: unfollow accounts and people that trigger anxieties or insecurities in you.
"Comparison is an act of violence against the self." — Iyanla Vanzant
Physical exercise
It is proven, that exercise in which ever form works for you, lifts our mood, improves our sleep and can change our attitude towards life. Be gentle, start slow, don't set high expectations. A small change that becomes a steady routine is infinitely more valuable than diving in with rigorous plans and realising they were too strenuous to endure long-term.
"Exercise should be regarded as a tribute to the heart." — Gene Tunney
Dress to impress
Perhaps it's time to overhaul your wardrobe? Clothes should fit, no matter what size they are (and please, try not to get hung up on a number stitched in your clothes. I have three different sizes!). Perhaps you've been keeping clothes you want to fit into again? Or you aren't expressing your true inner self because of other people's views of you? Fact of the matter is: YOU DO YOU! Rid yourself of the clothes that don't fit, that you don't wear. Marie Kondo your wardrobe and treat yourself to some key pieces that you LOVE!
"Style is a way to say who you are without having to speak." — Rachel Zoe
Food, food, food
The last thing you want to hear is to overhaul your nutrition. But hear me out a minute: there are certain foods that definitely contribute to our mood. You know that feeling after fatty food? Satisfied but it seems to speak to us for several hours. It makes us sluggish etc. etc.
Now I'm not suggesting you go on a keto, low-carb, high-carb whatever diet but I want to tell you what we do in our home. Every day, we try and eat a fruit or veg from every colour of the rainbow. We call it a snack plate. Just that it is mostly fruit and veg (and the odd toast with jam). By preparing this, it keeps your hands busy, it looks wonderful once prepared and I guarantee you it's much more satisfying to sit down with that than with the fried and oily foods.
Spoil yourself, yes. But just like the sport; with little changes you can normally already achieve a big difference in the long-term. I hate the term "healthy food": our bodies need an abundance of different foods. Let's make it pleasing for the eye and soul too.
An article on sensual eating will follow promptly 😉
Social contacts
Sort them out like the profiles on social media. If you have qualms about a friendship, talk to them openly. It will make it or break it but that big explosion during the confrontation is neccessary for us to either move forward or decide it's better to part ways.
"Lots of people want to ride with you in the limo, but what you want is someone who will take the bus with you when the limo breaks down." — Oprah Winfrey
Inner voice
When you wake up in the morning, how do you talk to yourself? Are you demanding? Are you angry? Are you embarrassed? Our inner voice controls our thoughts, our external voice and how we present ourselves to others. Be gentle with yourself. Tell yourself how well you've done, pat yourself on the back. Be honest and open and discuss these things with someone you trust. It will change your opinion of yourself in the long-term.
"When you make a mistake, respond to yourself in a loving way rather than a self-shaming way." — Ellie Holcomb
Meditation
Again, it doesn't work for everyone; including me. At least not in the stereotypical way. But I've found a method of meditation that works for me. It's either while I am cooking or while I lie with our kids during bedtime. I manage to switch off and empty my head for a short period of time. Especially right before bed; devices off and as little sensory stimulation as possible. Or maybe it's reading for you? Audio books? An app for guided meditation? Find what's right for you and try and do it every day at the same time (mornings and nights are normally best.)
"Meditation is like a gym in which you develop the powerful mental muscles of calm and insight." — Ajahn Brahm
Do nothing
It seems a given yet being able to do nothing is not that easy. If you're a mum, like me, this might be additionally hard due to the 24/7 noise from your kids. In the evening all I want is sensory deprivation: put me in a floating tank with noise cancelling headphones and let me soak til I'm a prune.
But seriously, that's not an option. Instead, we try and find a way to "do nothing" just for a tiny bit every day. And with nothing, I mean nothing. No device to zone out, no TV, book, music, distraction of any kind. Start with ten minutes, sit in a dark room if it helps or stare out the windown.
We are so consumed by our thoughts, endless to-do lists and work that we have unlearnt this wonderful trait of doing nothing. Let it into your life again.
"To do nothing at all is the most difficult thing in the world, the most difficult and the most intellectual." ― Oscar Wilde
Sexual exploration
And now we get to the final nitty gritty, nail on the head business: masturbation.
When you take care of your mind and body, you find a way back to your libido.
But there are so many things we can still try. And aren't new things super exciting (take it from mykids: it is)? Now unless you are the ultimate sex pro, I'm sure there are a few options you've not tried. So what is there?
New toys! Hurrah! They come at a price but if you spend a little time exploring all the different toys (the manufacturers are fantastic nowadays in educating us in how to use them all) then you can find what's right for you. Are you into clitoral, vaginal, anal stimulation? There is something for everyone.
Positions: have you tried masturbating in different positions? On all fours, lying on your stomach, legs agape in front of the mirror, filmed yourself? If you try a new approach you might find something that's much better than your previous approach.
Body exploration: stand yourself infront of the mirror, naked. Using oil or body lotion, explore your skin. Every inch of it. Watch yourself do it. There is something daunting yet thrilling about touching and watching ourselves in broad daylight (or even sexier: in the evening with candle light). Stroke, pinch, scratch; discover what the largest organ of our body enjoys.
Sensory stimulation: whether porn, erotic stories or audio, there are a lot of materials that can stimulate our other senses. Explore what suits you best. Ofcourse, I can recommend my stories and Insta page (pleasepinchmehard).
"If we don't practice mindfulness, our cravings and sensual desires will overwhelm us." ― Thich Nhat Hanh
So, here's the summary of ways to restore your libido and find a new approach to taking care of yourself:
Self-care
Switch off the noise
Physical exercise
Dress to impress
Food
Social contacts
Inner voice
Meditation
Do nothing
Sexual exploration
It's not so much filled with immediate successes but small steps each day that snowball into a healthy habit of mindfulness. By taking care of our bodies and minds, we restore energy to be spent on the little pleasures in life.
"Take your pleasure seriously." — Charles Eames